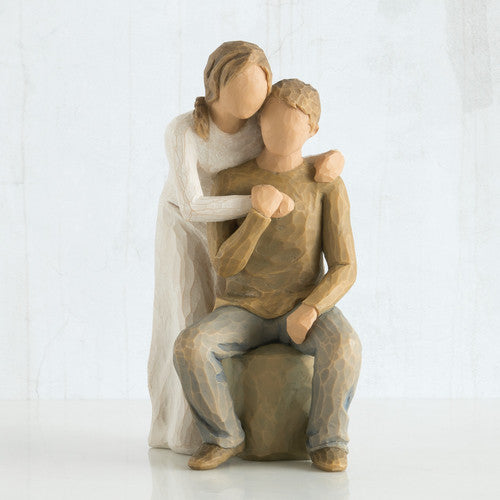 Willow Tree- You and Me
Regular price $153.99 Sale
Every day, building on our love.
"This sculpture represents a couple who's navigating life together – the joys, the challenges, and the daily decisions that come with being a family. I hope it speaks to an appreciation for the little things that make life interesting... and how love can renew itself over and over again. It's the trust and support of each other through the day in, day out that strengthens love – and keeps us in it for the long haul. This piece works well with the children in The Roses in my Garden collection. I hope this helps you create a family grouping that reflects the personality of your own." —Susan Lordi
About Willow Tree
Willow Tree sculptural art forms beautifully express love, closeness, healing, courage, hope… all the emotions of a life well lived. Artist Susan Lordi hand carves the original of each figure from her studio in Kansas City Missouri. Pieces are cast from her original carvings, and individually painted by hand. Expression is revealed through gestures only… a tilt of the head, placement of the hands, a turn of the body. The simplicity of form and absence of facial features signify Willow Tree. It is Susan's hope that these pieces be meaningful to both giver and receiver.