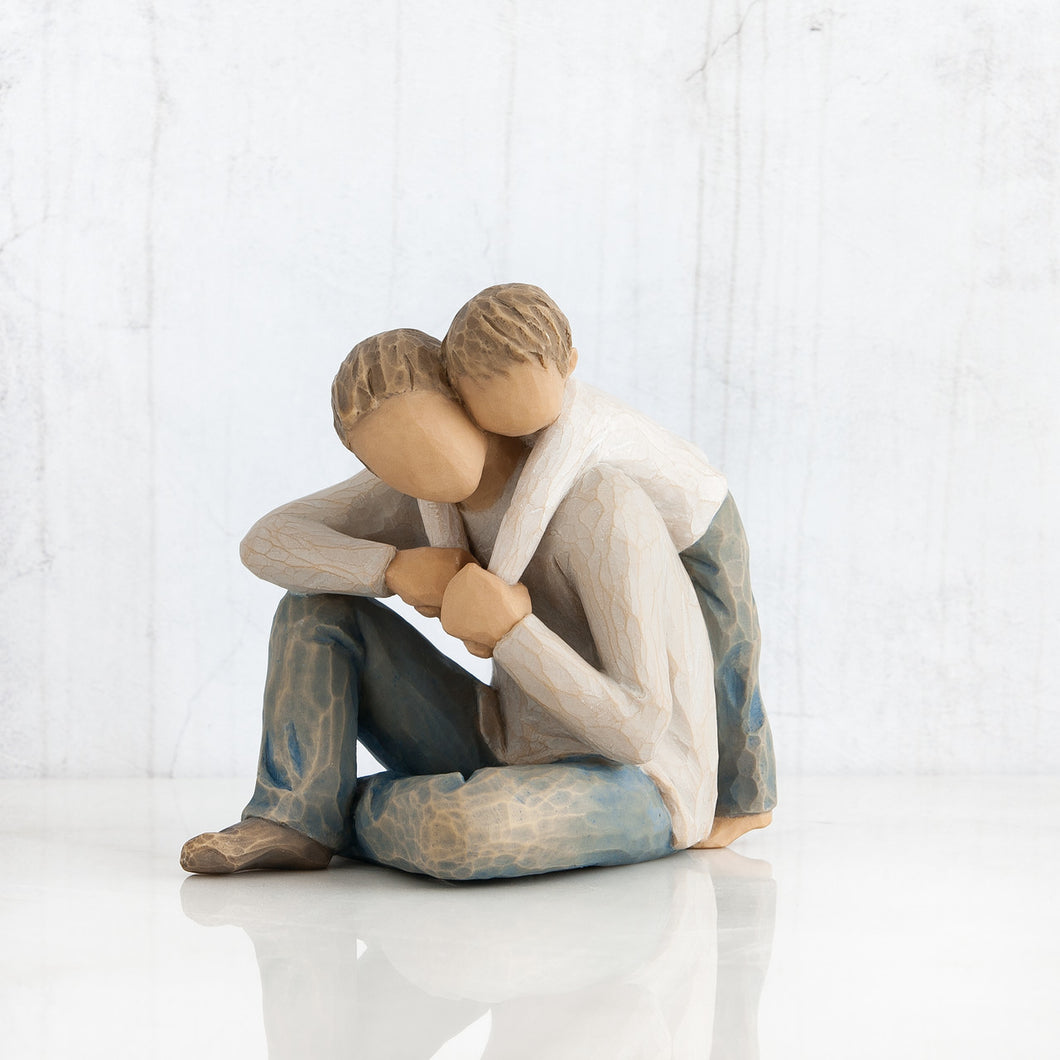 Willow Tree- That's My Dad
Regular price $163.50 Sale
My favorite time is time with you.
"When my son was young, I remember how he craved physical playtime with his Dad—wrestling on the floor, big bear hugs, being silly, running, climbing, jumping; it didn't matter, just that they were together, laughing, spending time in the moment. Years later, I realized all of that physical interaction was a powerful way for dad and son to communicate—and how it formed a strong base of trust and love for a lifetime." –Susan Lordi
A gift to celebrate the loving relationships that develop between parent and child, grandparent and child…
About Willow Tree
Willow Tree sculptural art forms beautifully express love, closeness, healing, courage, hope… all the emotions of a life well lived. Artist Susan Lordi hand carves the original of each figure from her studio in Kansas City Missouri. Pieces are cast from her original carvings, and individually painted by hand. Expression is revealed through gestures only… a tilt of the head, placement of the hands, a turn of the body. The simplicity of form and absence of facial features signify Willow Tree. It is Susan's hope that these pieces be meaningful to both giver and receiver.