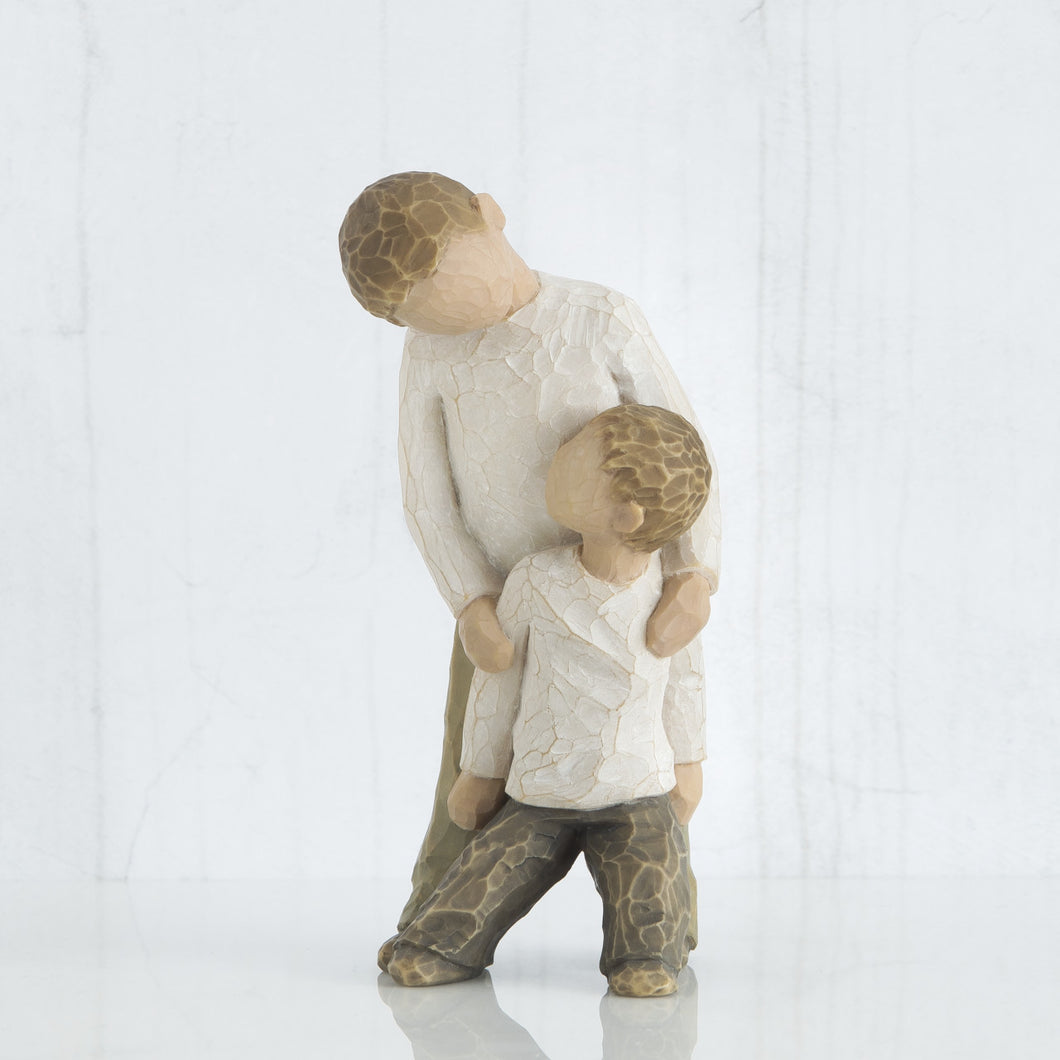 Willow Tree- Brothers
Regular price $90.00 Sale
Forging a bond that lasts a lifetime
This push-pull pose between two brothers may be very familiar to parents of boys; it reflects the relationships that develop in childhood, and endure through adulthood.
A gift to reflect the friendship between siblings. Child figures work well in Family Groupings. Position two (or three or more) figures so that they appear to be interacting, turned toward one another, touching. Like families do.
About Willow Tree
Willow Tree sculptural art forms beautifully express love, closeness, healing, courage, hope… all the emotions of a life well lived. Artist Susan Lordi hand carves the original of each figure from her studio in Kansas City Missouri. Pieces are cast from her original carvings, and individually painted by hand. Expression is revealed through gestures only… a tilt of the head, placement of the hands, a turn of the body. The simplicity of form and absence of facial features signify Willow Tree. It is Susan's hope that these pieces be meaningful to both giver and receiver.