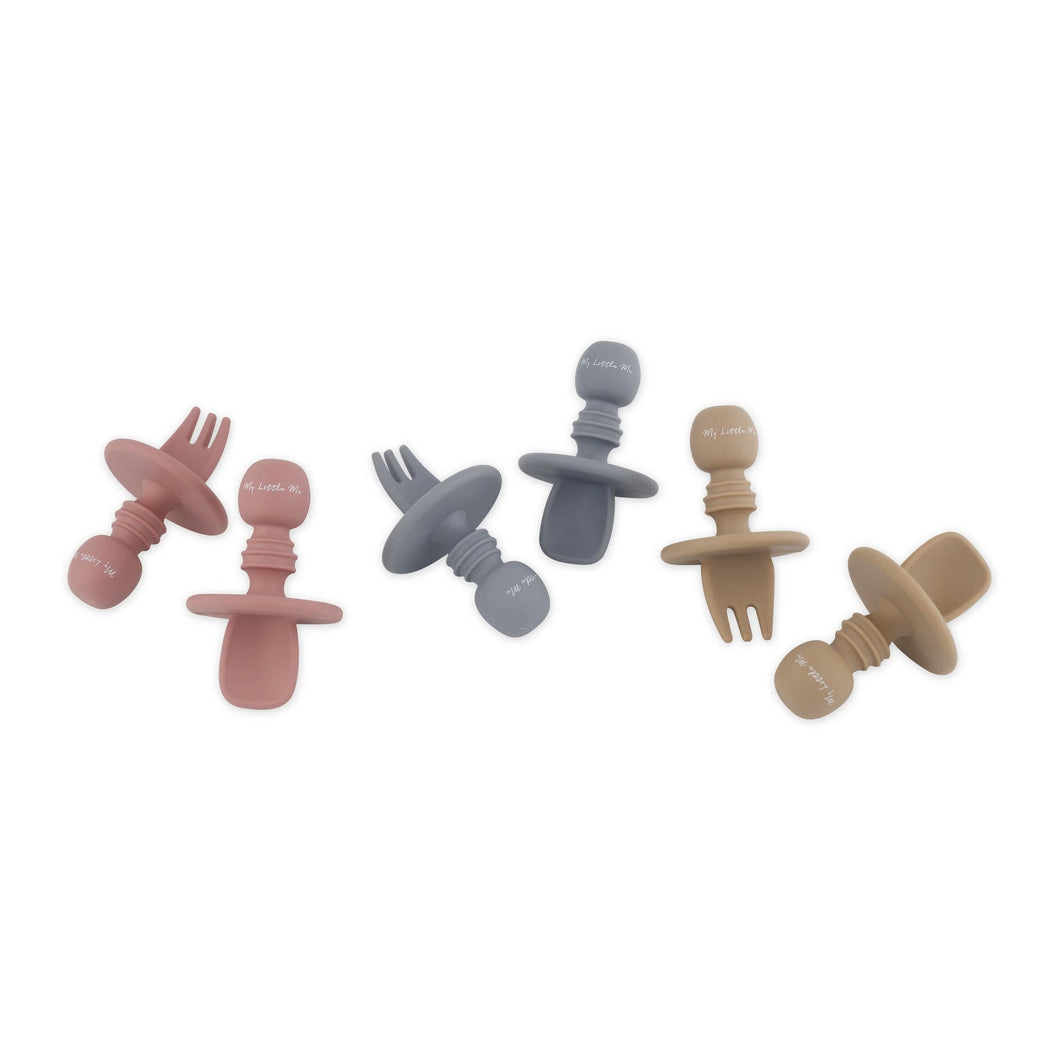 Training Cutlery
Regular price $19.95 Sale
Silicone Training Cutlery
Introducing our carefully crafted Training Cutlery, thoughtfully designed to empower your little one to develop their independent self-feeding ability and refine their fine motor skills. These utensils are perfectly sized to fit comfortably in tiny hands, and they feature a round choke guard to stop them pushing them too far into their mouth.
Crafted from the softest, non-toxic food grade silicone, our Training Cutlery is gentle on delicate gums. Now, you can confidently encourage your child to explore the world of self-feeding, with the peace of mind that comes from using our specially crafted utensils.
Care & Use Instructions:
Cleaning is a breeze - simply wash with warm soapy water or in the dishwasher.
Always use this product with adult supervision.