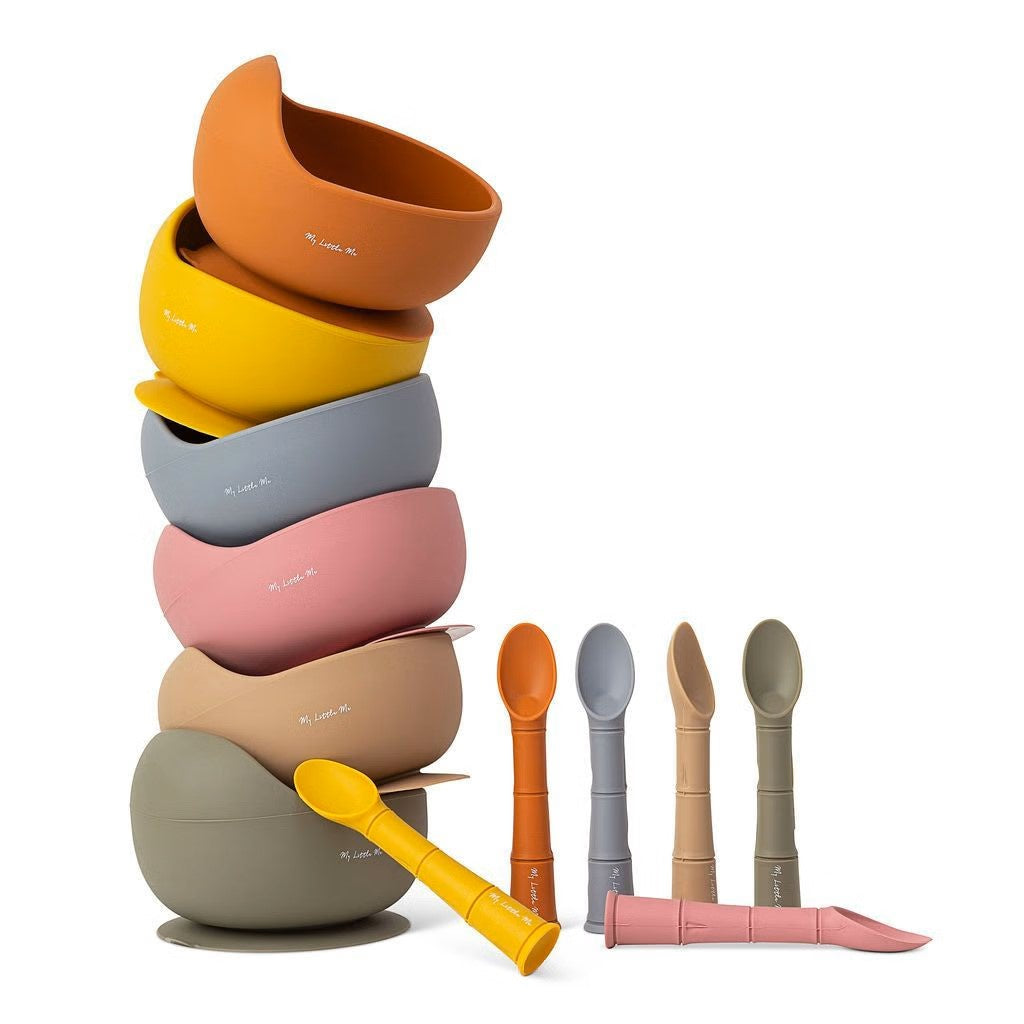 Suction Bowl & Spoon
Regular price $29.95 Sale
Silicone Suction Bowl & Spoon
Experience the perfect combination of functionality and style with our suction bowls. With a sleek and modern design, these bowls are an essential addition to every household. The strong suction base ensures a secure grip on most surfaces, while the cleverly designed extra lip allows for effortless scooping of food, minimising messy spills.
Each set includes a matching Starter Spoon, designed with an easy-to-grip handle and a gentle, soft finish to cater to your little one's delicate gums. Both the bowl and spoon are made from premium quality food-safe silicone, with no nasties.
Care & Use Instructions:
Cleaning is a breeze - simply wash with warm soapy water or in the dishwasher.
Microwave, dishwasher and freezer safe for your convenience.
Always use this product with adult supervision.
Avoid use of sharp utensils.
To ensure optimal suction:
Ensure both the base of the bowl and the surface it will be placed on are clean and dry.
Press down firmly in centre of bowl with finger or spoon.
To release the suction, simply lift the tab on base.
For the best suction results, we recommend using our suction based products on smooth and non-porous surfaces. Surfaces that are textured, curved or  porous will make it difficult to achieve lasting suction.
Dimensions:
Bowl - 120mm diameter x 85mm high