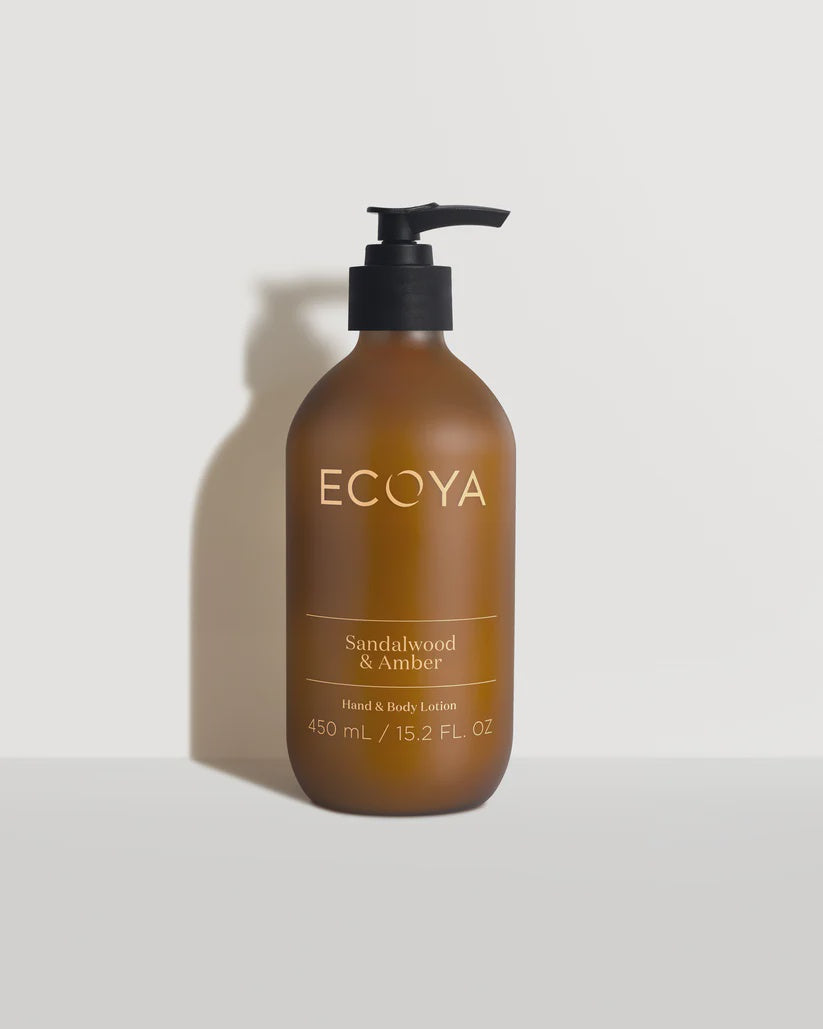 Sandalwood & Amber Hand & Body Lotion
Regular price $34.95 Sale
Sandalwood & Amber Hand & Body Lotion - Limited Edition
Sophisticated and spicy featuring ginger, lime and mandarin atop violet and rose with a heady base of sandalwood, musk and amber.
A rich, moisturising and deliciously fragrant Hand & Body Lotion designed to leave your skin feeling soft and smooth. Layer your fragrance and use together with our Hand & Body Wash. 450ml bottle.
A luxurious formulation, it uses the best botanical bases of macadamia, coconut and almond oils with rich Vitamin E and is free from parabens, propylene glycol, silicone and artificial colours.