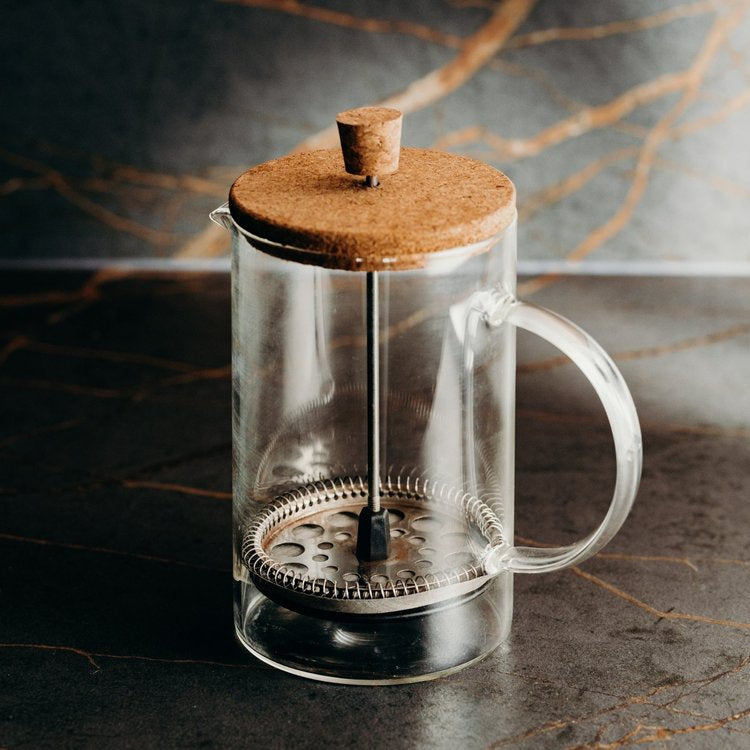 Onsen Coffee Plunger
Regular price $31.99 Sale
Onsen Coffee Plunger
The Keepsake Collection Onsen Coffee Plunger is the perfect addition to your morning routine.

Its borosilicate glass body, combined with its natural cork lid, provide a stylish and simple design that will fit in with any home aesthetic.

The plunger is perfect for making delicious coffee, whether you are at home or on the go. With its high-quality construction and elegant design, the Keepsake Onsen Coffee Plunger is a must-have for coffee lovers everywhere.
Dimensions
Plunger: Dia 99mm x H 185mm x 163mm
Spoon: L 172mm x W 37mm x 23mm
Gift Box: H 1965mm x W 147mm x 116mm