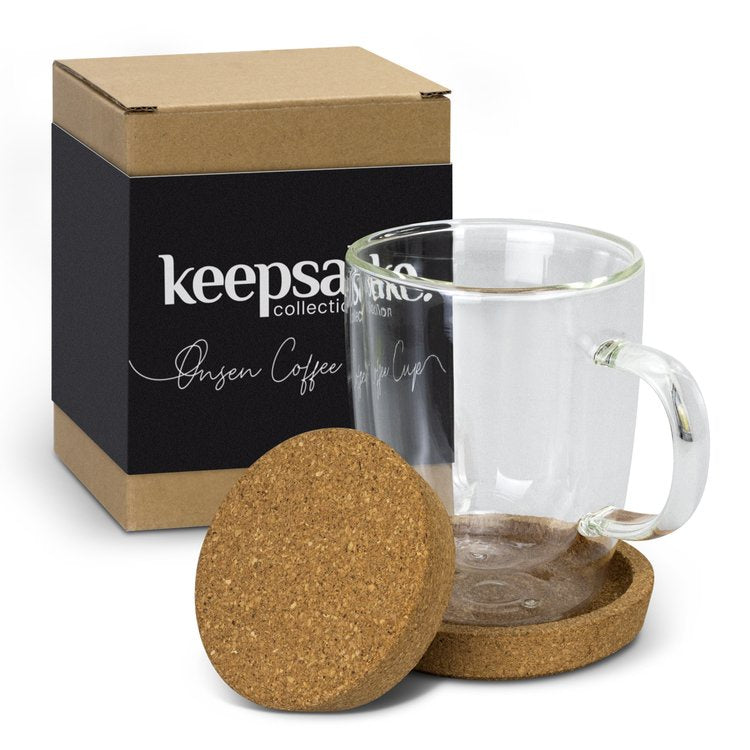 Onsen Coffee Cup
Regular price $29.99 Sale
Onsen Coffee Cup
The Onsen Coffee Cup is the perfect addition to your morning routine.
The double-walled design of the cup provides insulation, keeping your coffee hot for longer while ensuring your hand stays cool.

The body is made from borosilicate glass which is lightweight and shatter-resistant. The cup comes with a natural cork coaster and lid, which not only adds a touch of style to your morning coffee but also protects your surfaces from scratches or spills.
The Keepsake Onsen Coffee Cup is a great choice for anyone who loves coffee and is looking for a stylish and functional way to enjoy their drinks.
The coffee cup is 350ml.