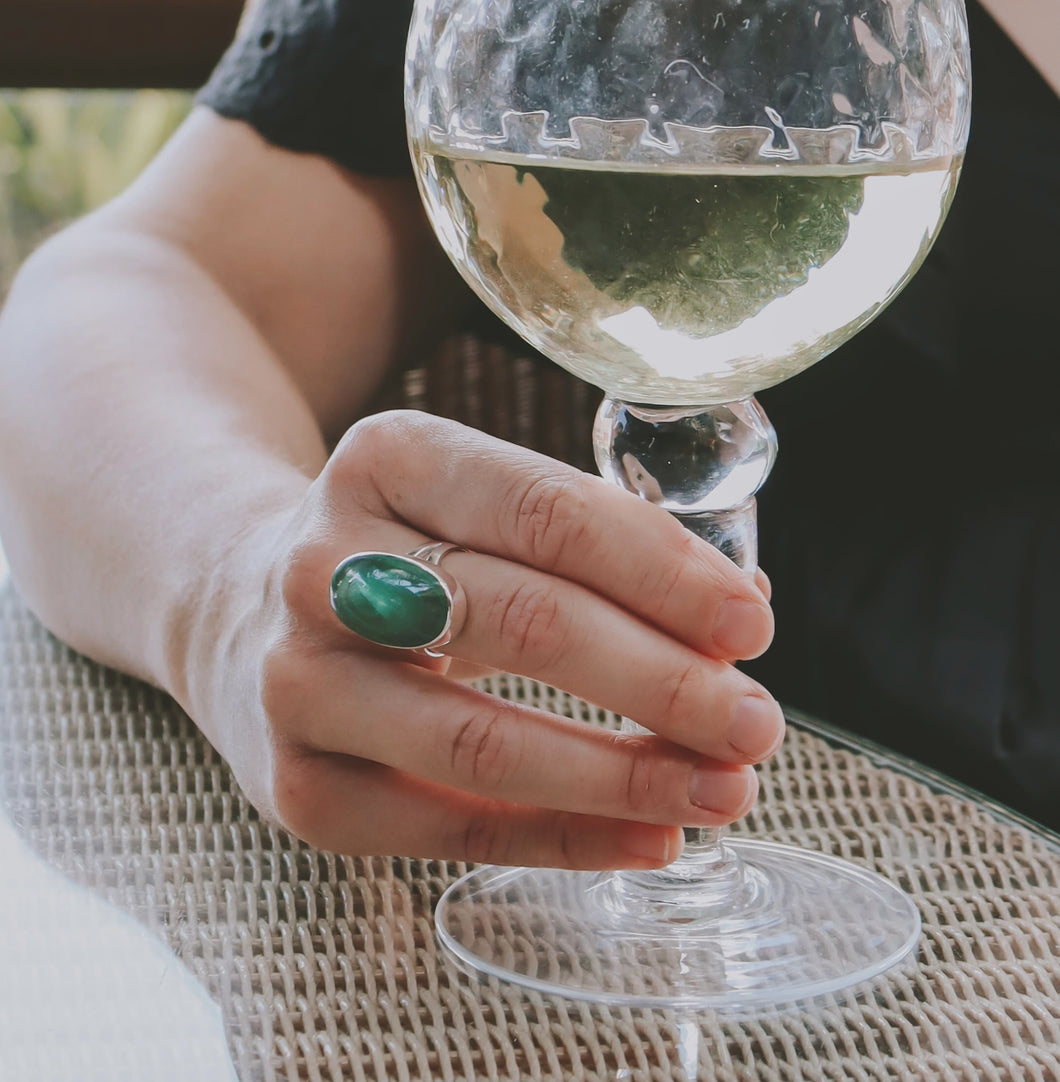 Malachite Oval Ring
Regular price $149.00 Sale
Crafted from an oval cut of the Malachite stone and paired with a sterling silver band, this ring has an amazing array of green tones and textures.
Given the natural elements of the Malachite stone, each ring is perfectly unique. With a fusion of green tones Malachite is a calming stone working to heal the body.  It is known as a stone that embraces change, and aids with transformation.  Malachite has a strong feminine energy and has been used to assist with boosting confidence. 
The strong green colourings are bold and beautiful. Match with your choice of jewellery from our range.
This ring was designed to be worn on your middle finger. 
Ring Size:
Stone Length: 28.5mm
Stone Width: 16.5mm