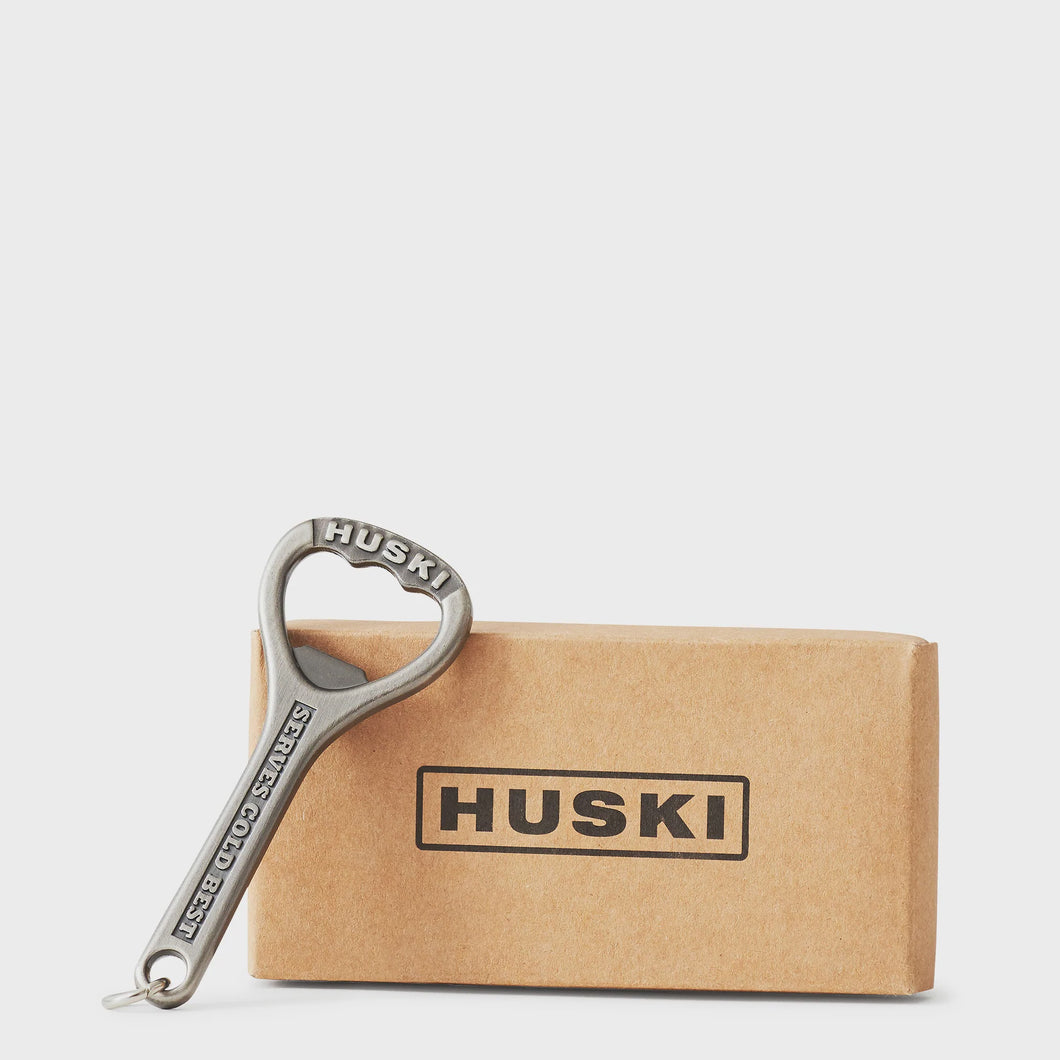 Huski Classic Bottle Opener
The Huski Classic Bottle Opener is the perfect accessory to help you crack into your favourite beer. 
Exclusively available from Huski, this reimagined classic design feels great and works like a dream.
Die cast from hard-wearing zinc alloy, you'll be popping caps for a long time to come.   
Perfect for gifting, one side of Huski Bottle Openers is blank in case you would like to engrave or personalise it for that special someone. They come packaged in die-cut kraft presentation boxes which are 100% recyclable. Option to include a gift message on the cart page during checkout (shows on packing slip).
Product length 89mm; width 36mm; height 5mm; weight 30g. Packaged weight 60g.