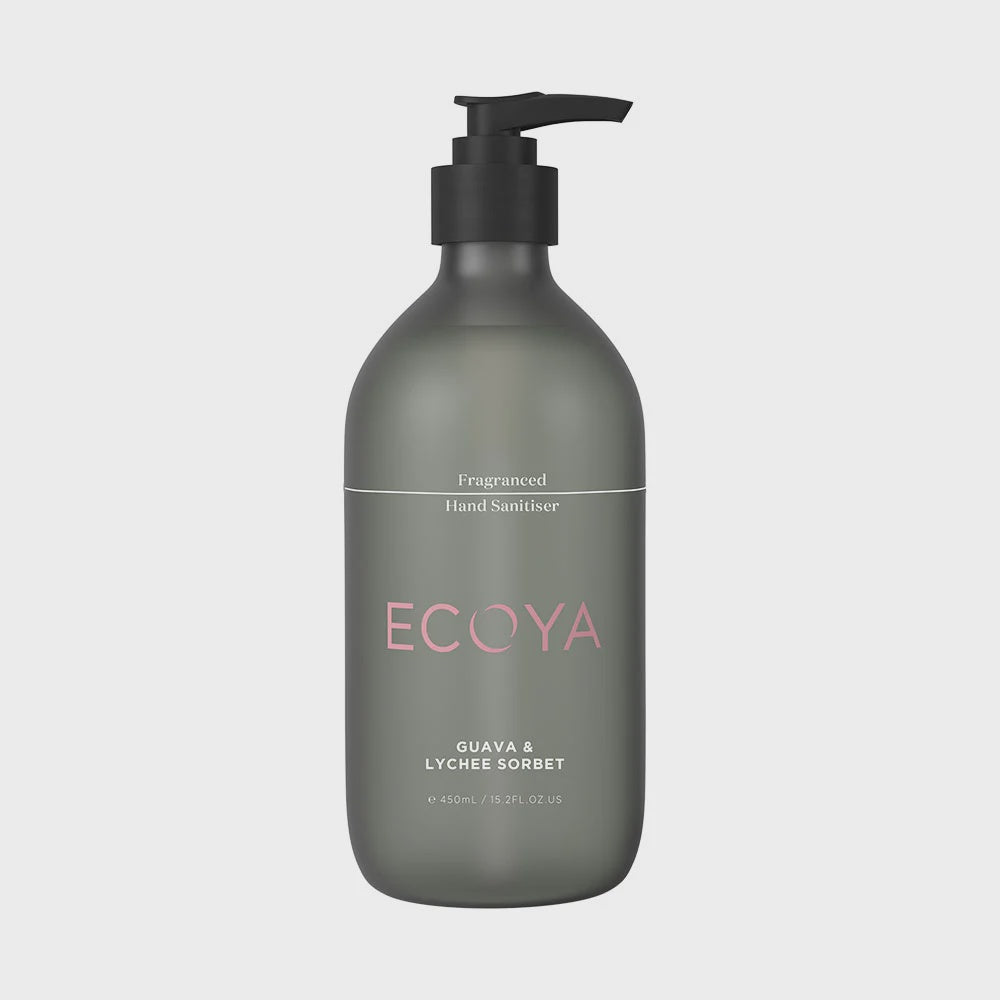 Guava & Lychee Hand Sanitiser
Regular price $34.95 Sale
Perfumer's notes:
Tropical layers of ripe guava nectar are interwoven with a lively, Queensland lychee-inspired scent and a cocktail of berries, creating a warm, voluptuous fragrance.

Product Description:
With 70% alcohol, this fragranced hand sanitiser, was designed to be practical, killing 99.9% of bacteria, whilst Aloe Vera extract ensures it is gentle on your skin.

In a sleek 450ml bottle, this new necessity will look sophisticated in your home.