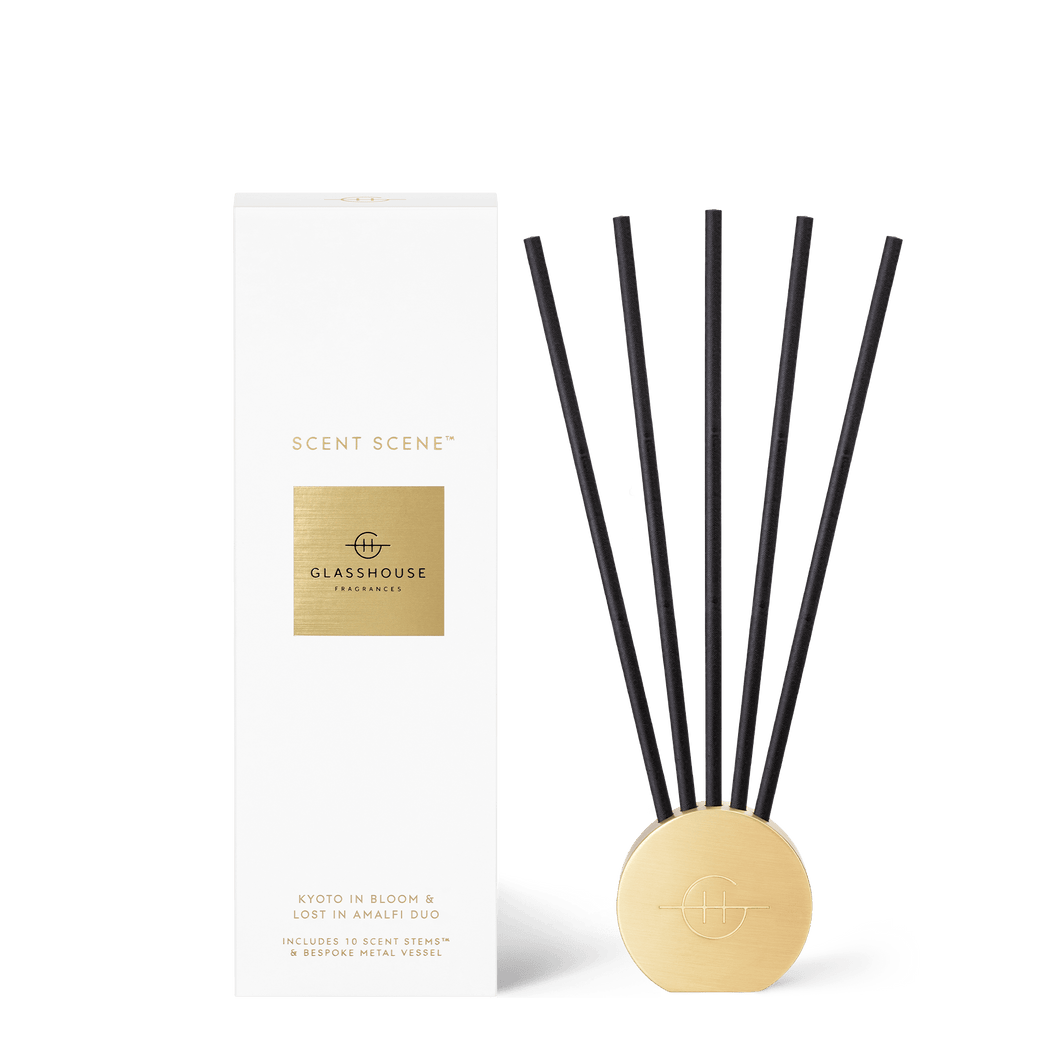 Glasshouse Fragrances - Scent Scene Duo
Regular price $49.99 Sale
Glasshouse Fragrance Scent Scene Duo - Kyoto in Bloom & Lost in Amalfi.
Scent Scene™
An innovative (and incredibly potent) liquid-less diffuser. This set features two scents, one evoking the Mediterranean sea and the other, Japan in spring.
First place winner in the Home Fragrance Category for the 2020 beautyheaven.com.au Best in Beauty Awards.
INSTRUCTIONS
The Scent Scene™ Duo includes two individually packaged Scent Stems™ fragrances: Kyoto in Bloom Camellia & Lotus and Lost in Amalfi Sea Mist. To use place your Scent Stems™ of choice into the metal vessel, ensuring it's placed on a flat surface away from open windows or vents. After 30 days, or a time of your choosing, swap out the Scent Stems™ for the other supplied fragrance.
Replacement Stems available in 7 Fragrances.