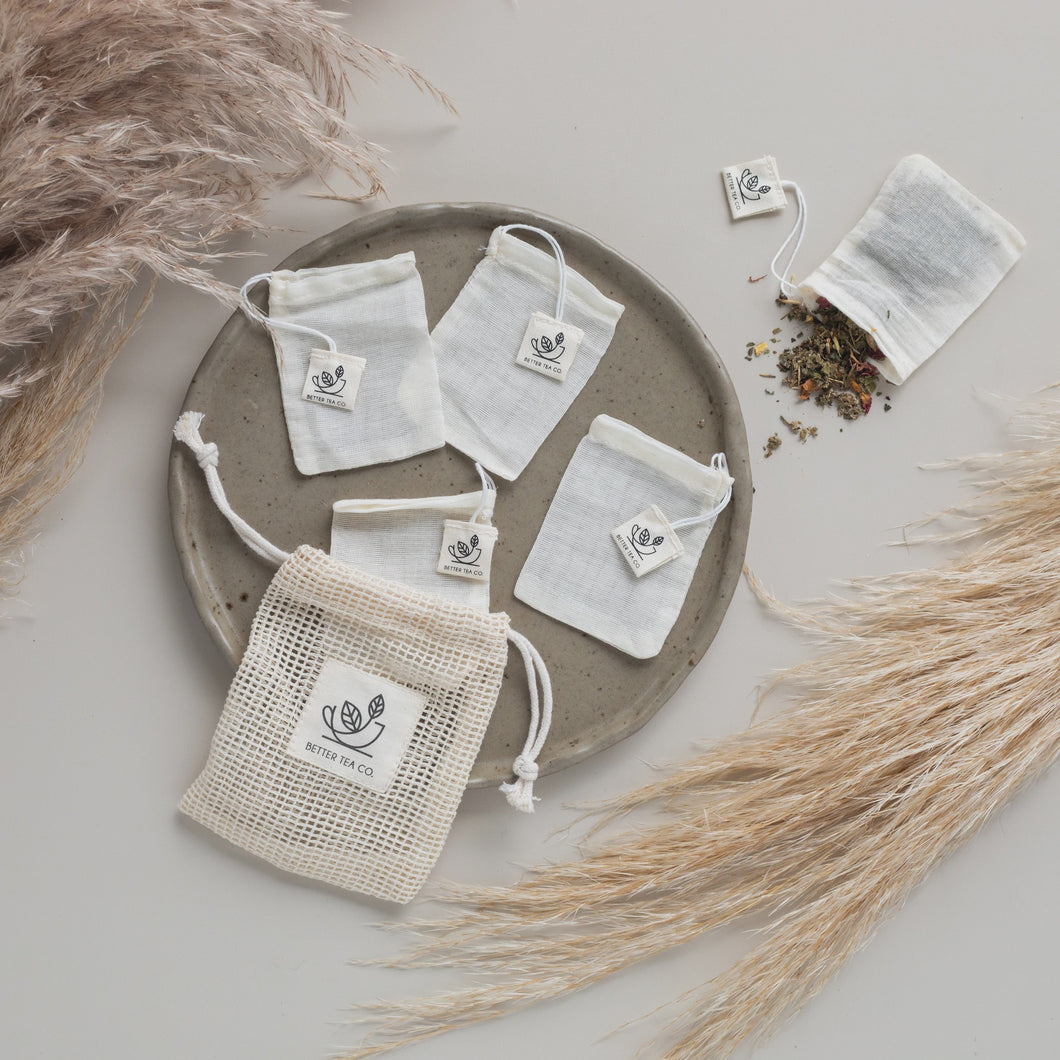 Cotton Reusable Tea Bags
Regular price $17.00 Sale
Did you know that 96% of commercial tea bags contain polypropylene plastic?
These reusable tea bags by Better Tea Co. are a great swap for disposables and makes it easy to brew loose tea (or even coffee!). 
They leave n
o 'bits' in your tea!
Add one heaped teaspoon of your loose leaf tea to the teabag, close with the drawstring and steep in your mug or teapot. After, turn inside out to rinse and or wash and enjoy again and again.
Includes 5 reusable teabags

Store in mesh pouch

Made with 100% natural unbleached cotton

Easy to rinse and wash

Zero waste, compostable at end of life


How to wash:
Turn them inside out and compost the tea.
Soak in cold water to help prevent stains.
Machine or hand wash in cold water.
Hand wash in your sink with a little washing up liquid, then a quick rinse under the tap. 

Lay flat to dry 

For a deeper clean, soak the tea bag for a few hours in vinegar and water(apple cider or white vinegar) 1 part vinegar to two parts water.
If the tea bag was used for tea with milk - hand wash after each use.
If no milk, rinse and reuse 1-2 times (same day) and then hand wash.