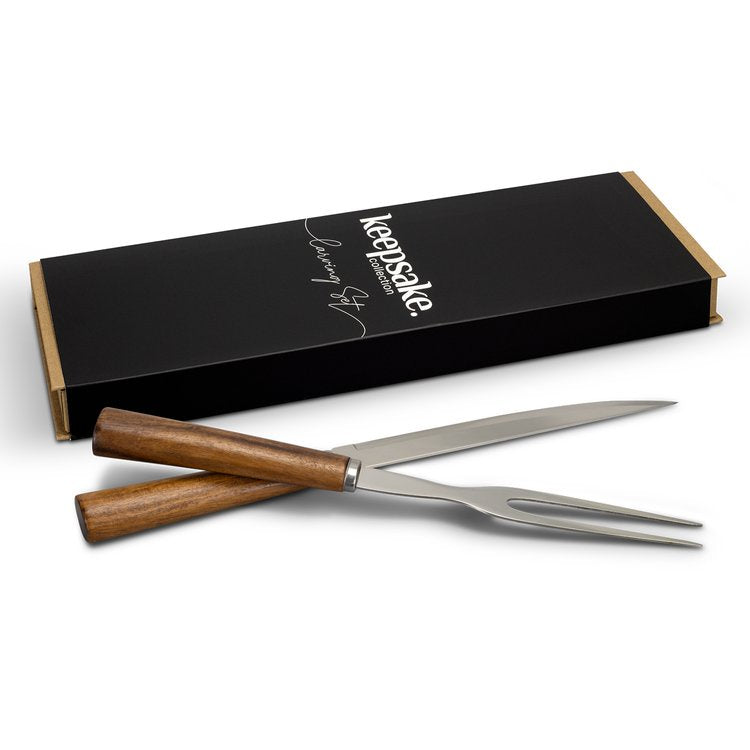 Carving Set
Regular price $49.99 Sale
Carving Set
The Keepsake Collection Carving Set is a must-have for any home cook or entertainer.

Made from high-quality acacia wood and stainless steel, this carving set is both durable and stylish. Whether you're serving a holiday roast, a turkey, or any other carved meat, this carving set will make the task easier and more enjoyable.
The acacia wood handles provide a comfortable grip, while the sharp stainless-steel blades ensure precise cuts.
The set includes a carving knife and a carving fork, making it a complete solution for carving any type of meat. Whether you're a seasoned chef or a beginner cook, the Keepsake Collection Carving Set is the perfect addition to your kitchen.