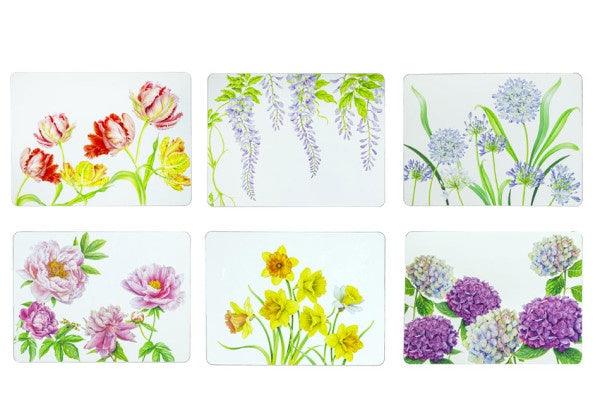 Botanical Symphony Placemat
Regular price $54.00 Sale
Botanical Symphony Collection Cork Backed Placemats Set of 6
Botanical Symphony Collection Cork Backed Placemats Set of 6.
Embrace the allure of the Botanical Symphony and revel in a world of botanical bliss with this Pack of 6 Table Placemats.
The perfect way to add a bit of majesty into your everyday life or spoil someone with a thoughtful gift.
Ashdene placemats are designed to withstand crockery temperatures up to 100°C (212F).
Placemats are easy to wipe clean with a damp soft cloth and dry with a soft towel.
Size of Placemats:
29cm x 21.5cm x0.5cm.
11.4" x 8.5" x 0.2" Inches.