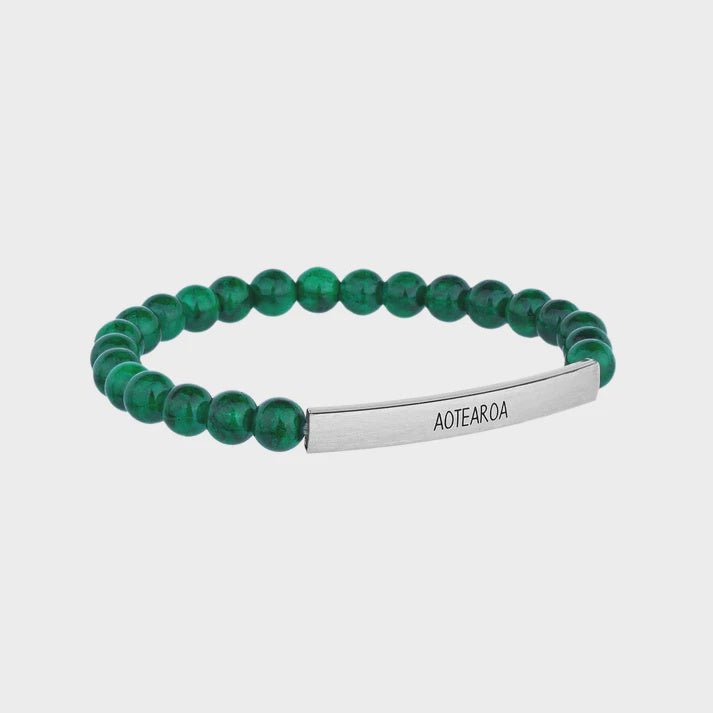 Jade Bracelet
Regular price $29.99 Sale
BC Nephrite Jade Gemstone Bracelet - Aotearoa
All gemstones have been charged with positive energy and intention.

BC Nephrite Jade is a protective stone that aids in bringing peace, harmony, and good fortune.
Our beautiful gemstone bracelets are made using genuine stones and stretch elastic, and feature uplifting messages on the metal bands.
Jewellery is lovingly handmade, with bands made using fine brass or stainless steel.
Gemstones are natural and unique, so colour and texture may vary slightly from pictures shown. 
Gemstone bead size: 6mm
Metal band width: 40mm
Unstretched length: 190mm