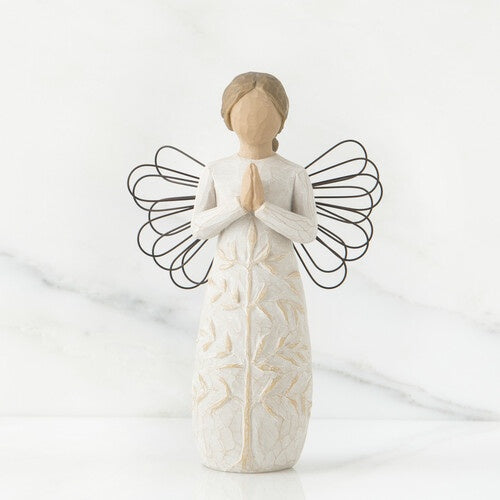 Willow Tree- A Tree, A Prayer
Regular price $69.00 Sale
May you find strength, beauty and peace each day.
"A tree can be a metaphor for strength, beauty and peace — qualities we all aspire to. The prayer is one of hope and healing; about living in the moment. The title is as much a prayer as the sentiment. This piece is very open. The tree can be a symbol of anything that is centering and inspirational. Trees are grounding — a connection to that which sustains us. It could also reference the Tree of Life — a universal symbol in many different religions, both Christian and non-Christian." —Susan Lordi
A gift to comfort and encourage hope and healing. Commemorate spiritual milestones such as baptism, first communion, confirmation, or add to Nativity display.
About Willow Tree
Willow Tree sculptural art forms beautifully express love, closeness, healing, courage, hope… all the emotions of a life well lived. Artist Susan Lordi hand carves the original of each figure from her studio in Kansas City Missouri. Pieces are cast from her original carvings, and individually painted by hand. Expression is revealed through gestures only… a tilt of the head, placement of the hands, a turn of the body. The simplicity of form and absence of facial features signify Willow Tree. It is Susan's hope that these pieces be meaningful to both giver and receiver.