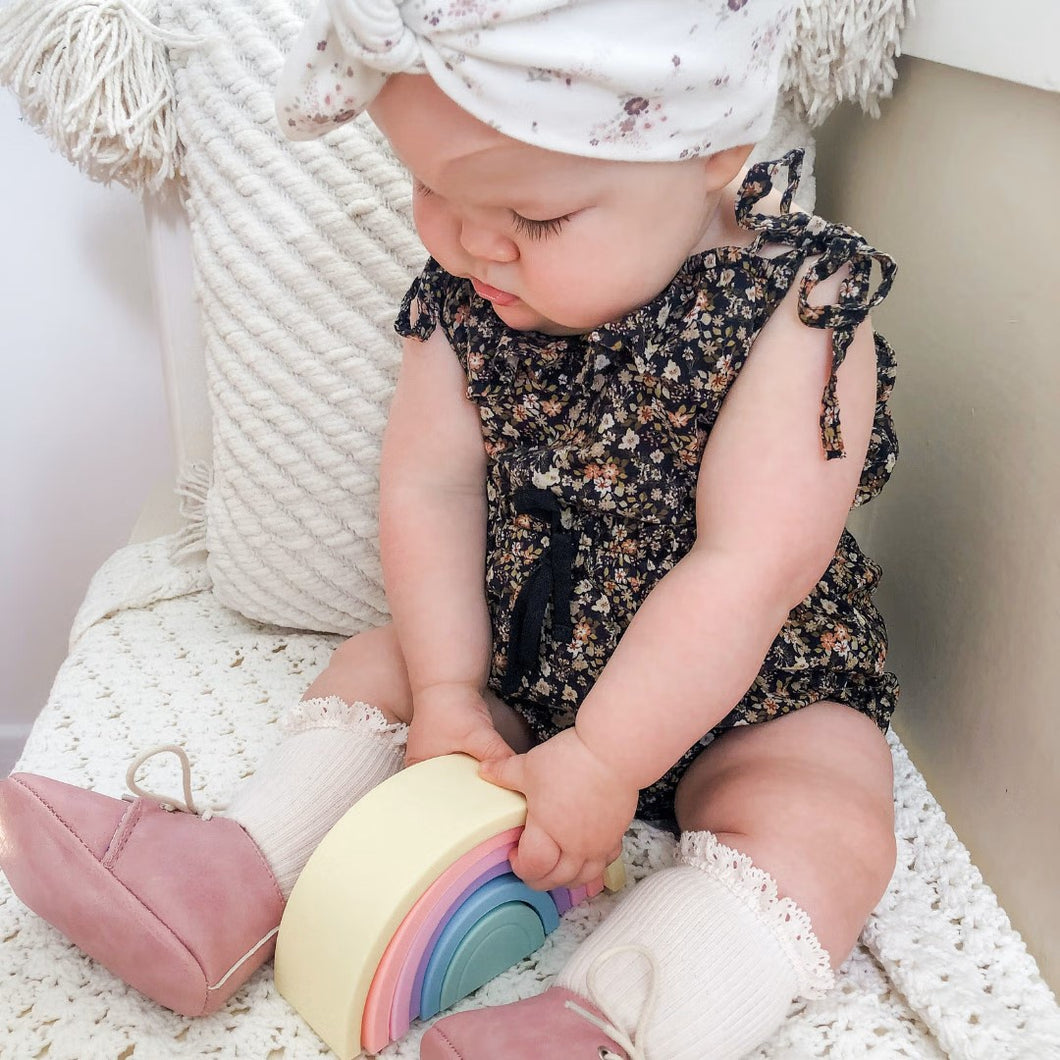 Rainbow Stacker
Regular price $35.95 Sale
Silicone Rainbow Stacker
Your little loves will adore our gorgeous Rainbow Stackers. Designed for open-ended play they are perfect for encouraging creativity, imagination and problem-solving.
Our rainbow stackers are made up of six stunning pastel colours and can be used for building or creating or even as bath toys.
Made from food-safe silicone, free from nasty chemicals, they can also be used to sooth teething gums.
Care & Use Instructions:
Always use with adult supervision.
Suitable for ages 3 months+.
Dimensions:
140mm long x 75mm high x 50mm wide