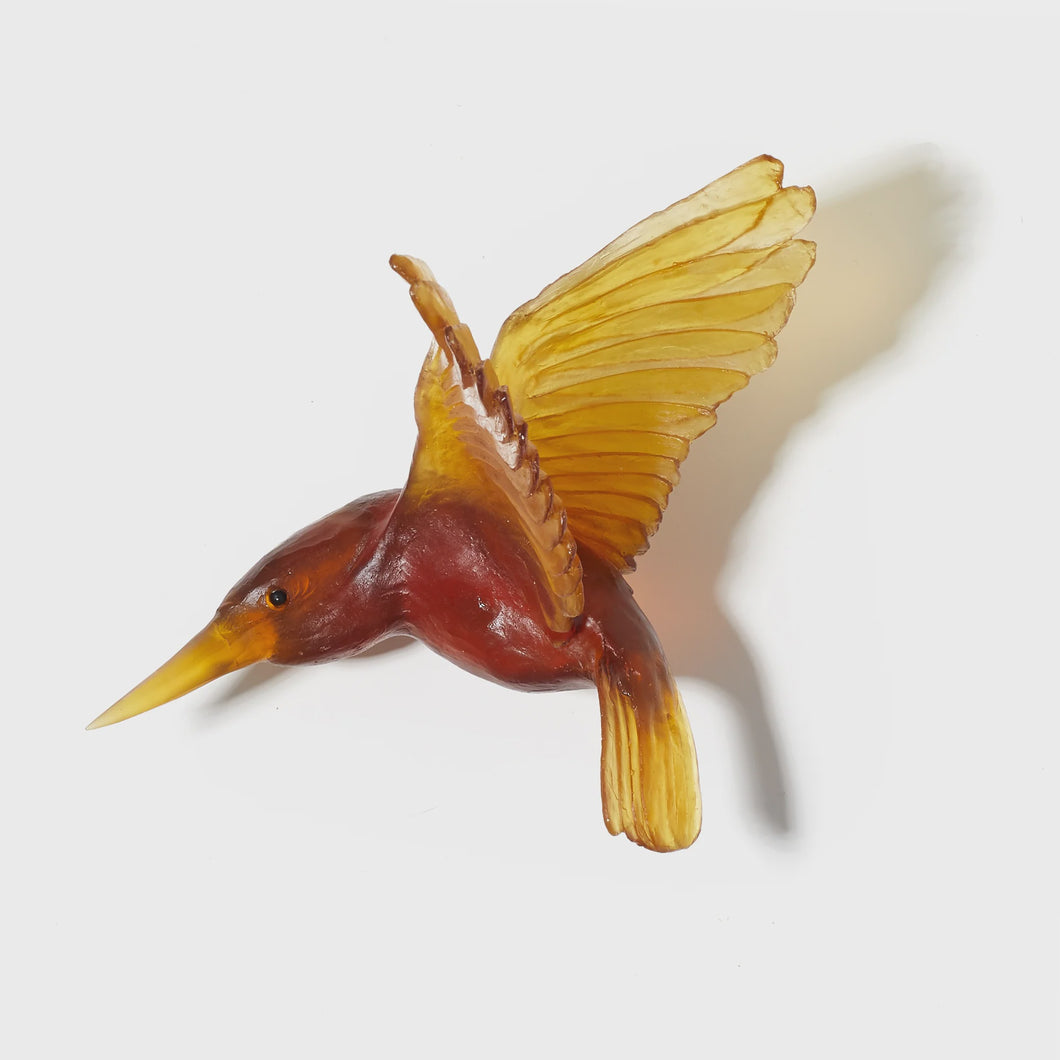 Kingfisher
Regular price $325.00 Sale
Kōtare / Kingfisher
More common in the North Island than the South Island of Aotearoa, the Kōtare prefers open water or countryside with elevated perches for hunting and fishing. Living mainly in pairs, they're often seen presenting a distinctive silhouette on power poles, fence posts and washing lines throughout the country.
Dimensions (approx.): L/ 12cm W/ 11cm D/ 14cm

Available in a variety of colours, please note that the colour variants displayed may be of different bird species. 

 

Cast glass with set screw fitting. Can be mounted on any type of wall.