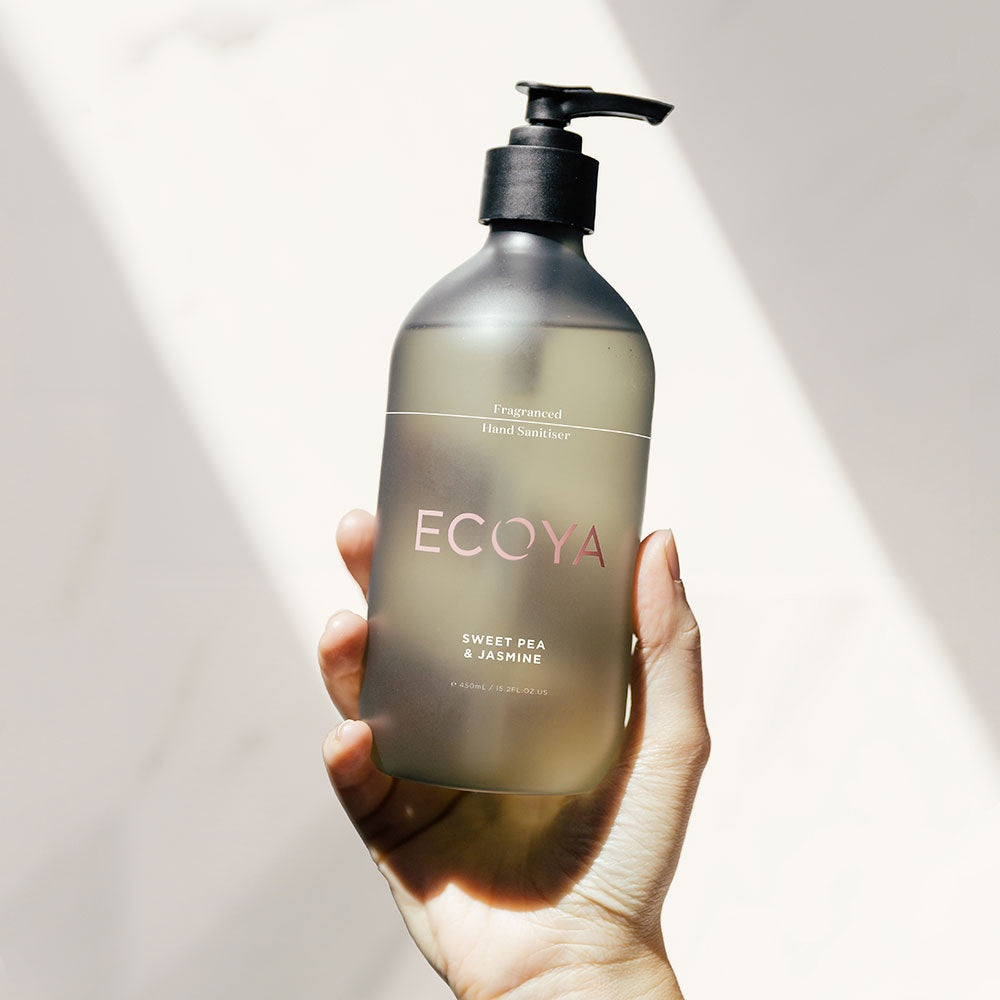 Sanitiser - Sweet Pea & Jasmine
Regular price $34.95 Sale
Perfumer's notes:
Capturing the essence of sweet pea and Australasian white jasmine, uplifting notes of watermelon and cucumber round out a fragrance which is both floral and elegant.

Product Description
With 70% alcohol, this fragranced hand sanitiser, was designed to be practical, killing 99.9% of bacteria, whilst Aloe Vera extract ensures it is gentle on your skin.
In a sleek 450ml bottle, this new necessity will look sophisticated in your home.