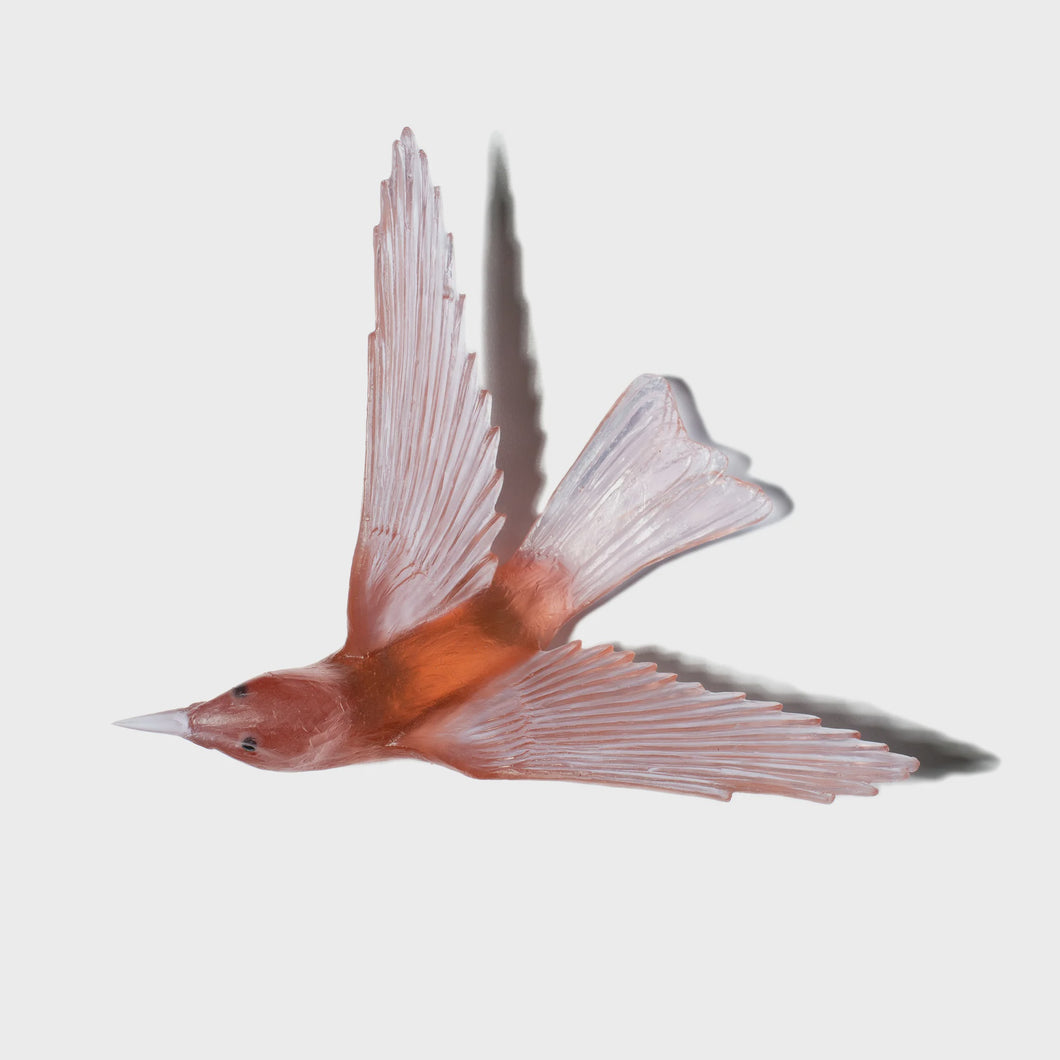 Bellbird
Regular price $325.00 Sale
Korimako / Bellbird
Widespread throughout Aotearoa, the New Zealand Bellbird has a highly melodic and recognisable song. Differing significantly between flocks, even in close proximity, their call has been described as "small bells exquisitely tuned". A dedicated honey eater, the Korimako plays an important role in the polination of native flora throughout the country.
Dimensions (approx.): L/ 17cm W/ 18cm D/ 10cm

Two styles of Bellbird -

 

Bellbird

 

and

 

Bellbird (wings back)

 

Available in a variety of colours, please 

note that the colour variants displayed may be of different bird species. 

Cast glass with set screw fitting. Can be mounted on any type of wall.